iROS workshop: Drones to Ensure Safety in Transport
October 1, 2021
Zoom link: TBA
Objectives
This workshop will bring together the heterogeneous communities and interdisciplinary stakeholders in Unmanned Aerial Systems research. Plenaries will address the market opportunities, barriers to adoption, and emerging disruptive solutions providing interdisciplinary lenses into needs, requirements, and enabling technologies. The workshop will provide a forum to share best practices and facilitate knowledge exchange around challenges that are common to a plethora of urban-industrial use cases in energy, construction, transport, and security. Deliberative discussion around current and future professional practice in the industry will provide context for plenaries investigating the state of the art in risk and safety assurance, liability and regulations, energy management, artificial intelligence, telecommunications, swarm coordination, and energy harvesting. The workshop will also delve into the specific challenges of the largest serviceable market, maintenance inspection, and digital twinning of testbed infrastructure and service integration. The workshop is underpinned by the EU H2020 Drones4Safety and RAPID projects that are engaged in developing innovative UAS maintenance inspection solutions to ensure the safety of transport system infrastructure.
Panels and participants will discuss several open research and scientific questions related to drone design, accurate navigation, planning, and recharging. How can autonomous drones utilize the energized infrastructure to increase their autonomy and endurance? How can these machines interact with each other's to form accomplish a mission?  What are the role and the benefits provided by the 5G communication technology in the drone swarm? How can we utilize the drone embedded hardware effectively to perform most of these autonomous operations? What should future standards for sense and detection incorporate? What are the legal uncertainties around liability, privacy, security, and ethics? For example, the scope and objectives of an indicative sample of plenaries are elaborated below.
Battery-powered multi-rotor platforms are the most suitable for low altitude UAS services. Limited battery energy density restricts UAS endurance and their service reach. Current power management solutions have poor duty cycles and long recharge downtime, while instances of unexpected battery failure or depletion are increasingly common. The workshop will explore innovative methods to provide near-continuous remote power delivery, and predictive analytics of failures to inform the development of energy management solutions to improve the resilience, range, and productivity of UAS. Invited speakers will present emerging methods such as solar charging, hot swapping, energy harvesting from power lines, and energy system digital twinning.
In the context of autonomous vehicles, regulations concerning unmanned vehicles for land, sea, and air are underdeveloped. Historical risk data is not available complicating identification of issues related to safe operation and many nascent concepts involving heterogeneous swarm coordination are not legally defined. Operating without regulatory protection puts early adopters in a vulnerable position concerning liability and insurance coverage. The workshop will provide an opportunity to raise awareness of and clarify the applicable legal frameworks, which is dispersed in a myriad of binding and non-binding international, regional, and domestic laws and standards, and the security, liability, privacy, and ethical implications that must be considered by UAS technology developers.
Fully-autonomous and/or Beyond Visual Line of Sight (BVLOS) operation of Unmanned Aerial System (UAS) may only be achieved when they can comply with the requirements to Detect and Avoid (DAA) uncooperative ground and air collision hazards. Uncooperative small aircraft and unpredictable small objects with fast-changing and unscheduled trajectories (e.g. birds) pose significant air collision hazards within UAS flight corridors, and tactical sense and detect solutions have not yet been validated. Even the most advanced UAS do not have certified functioning DAA and full compliance is unlikely in the near term. The workshop will provide a roundtable forum to discuss the state of the art in sensors for DAA, the performance limitations of current systems, and present recent advancements in machine learning and computer vision relevant to DAA. The objective is to inform the development of future DAA requirements and standards that have not yet been defined.
Topics of interest
Provide a list of topics (keywords) addressed in the workshop.
Extending general UAS autonomy

Smart energy management – Drone recharging from cables, solar, and digital twinning

Robust navigation, and sense, detect, and avoid

Legal uncertainties, regulations, and standards

Case Study – Maintenance-inspection of transport infrastructure using drones

Use cases and testbed infrastructure

AI for fault detection – crack detection

Heterogenous drone swarms utilizing 5G and integrated with unmanned marine ships
Call for papers
All submitted papers will be reviewed on the basis of technical quality, relevance, significance, and clarity. We accept extended abstracts (2-4 pages), experiences' reports (2-4 pages), or full research papers (up to 6 pages). We also encourage submission of live demos and working systems (up to 2 pages). All accepted papers will appear on the workshop website.
The paper version should be a paper in pdf standard IEEE format. The authors will  be invited to give a presentation and present their work.  
*We are also exploring the possibility of a journal special issue for the best contributions at the workshop.
Submission website https://easychair.org/conferences/?conf=IROS2021MG
IMPORTANT DATES
Submission papers deadline IEEE style: August 15 23, 2021
Notification of acceptance: August 25, 2021
Submission of final version: September 15, 2021
Workshop: October 01, 2021 online
Program Structure
| | | |
| --- | --- | --- |
| Start time (CEST) | End time (CEST) | Session title |
| 14:00 | 14:05 | Workshop Opening |
| 14:05 | 14:45 | Invited Speakers – Part1 |
| 14:45 | 15:05 | Accepted Papers Presentations |
| 15:05 | 15:45 | Invited Speakers – Part2 |
| 15:45 | 16:00 | Panel Discussion and Closing |
Invited Speakers:
Emad Samuel Malki Ebeid, Associate Professor, University of Southern Denmark, Denmark.
Rune Jacobsen, Associate Professor, Aarhus University, Denmark.
Gerd vom Bögel, Section Head of a section, Fraunhofer IMS, Germany.
Paolo Guzzini, Product Manager, DelAir, France.
James Riordan, Associate Professor, University of the West of Scotland
Gerard Dooly, Research Fellow, University of Limerick
Jacques Hartman, Associate Professor, University of Dundee
Moez Joma, Senior Research Scientist, SINFEF
Vincent Schneider, Research Associate, Fraunhofer CML
Christian Bahr, Senior Project Manager, Hamburg Port Authority
Alvin Sashala Naik, Research Engineer, Thales
Organizers
Main Organizer: 
Emad Samuel Malki Ebeid 
Associate Professor,
University of Southern Denmark 
Coordinator of H2020 Drones4Safety Project 
esme@mmmi.sdu.dk 
Bio: Ebeid is an Associate Professor at the University of Southern Denmark. Ebeid's areas of research interest are in Autonomous Drone System Design for Infrastructure Inspection and Edge AI for Cable Detection and Grasping. Ebeid is researching drone designs to operate and grasp on overhead energized cables for powerlines and railways inspections and recharging. Currently, Ebeid is the Coordinator of the EU H2020 Drones4Safety and Innovation Fund Grand solutions Drones4Energy projects and PI of the H2020 Aerial-Core and TeamPlay Projects. Previously, Ebeid has been involved in several successful EU projects in embedded systems and smart grids.
Co-organizer: 
James Riordan 
Associate Professor, University of the West of Scotland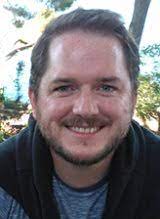 Coordinator of H2020 RAPID Project
Bio: Riordan is a Reader (Associate Professor) with extensive experience of leading large interdisciplinary and industry oriented research projects. Successfully delivered 15+ projects as Principal Investigator, and secured over €8 million funding from European Commission, Enterprise Ireland, and commercial partners. Recipient of 3 national awards for business and technology innovation as co-founding director of SonarSim. Fellow of the UK Higher Education Academy. Authored 30+ peer reviewed articles, including 2 patents. Supervised and mentored 4 PhD students. Director of the ALMADA Research Centre at University of the West of Scotland. Coordinator and Principal Investigator of the H2020 project RAPID (Risk Aware Port Inspection Drones).
Internal Organizers
Nicolaj Haarhøj Malle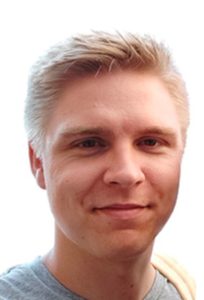 PhD fellow,  University of Southern Denmark (SDU).
nhma@mmmi.sdu.dk
Nicolaj graduated with a master's degree in robotics from SDU in 2020 and currently is researching the detection of and interaction with powerlines using drones as part of the EU project Drones4Safety. His research interests are in the areas of autonomous systems, AI, and embedded systems. 
Frederik Falk Nyboe
PhD fellow,  University of Southern Denmark (SDU).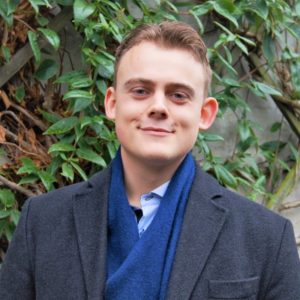 ffn@mmmi.sdu.dk
Frederik is employed as a PhD fellow at the University of Southern Denmark UAS Center under the EU H2020 research project Drones4Safety. His main areas of interest are in embedded systems, control and sensing for UAVs, which he brings together in his research in techniques for achieving highly accurate landing on power lines for recharging of the UAV.
Registration details: 
https://www.iros2021.org/registration