Building a cooperative, autonomous, operating drone system to enhance transport safety
The aim of Drones4Safety (D4S) is to develop a system of autonomous, self-charging, and collaborative drones that can inspect a big portion of transportation infrastructures in a continuous operation.

The consortium represents the full value-chain for the development of an autonomous, self-charging, collaborative drone system
for inspecting transport infrastructures.
The project is also supported by a team of professional having knowledge and expertise in UAS, AI, railway and bridge inspections.
Visit the Advisory Board page for more information.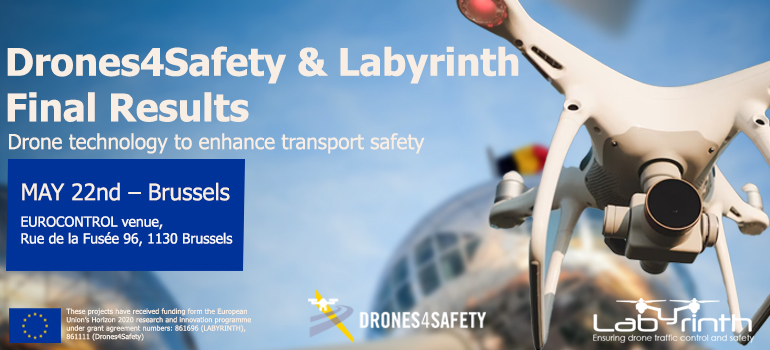 The Drones4Safety project is delighted to announce that on 22nd May the Final dissemination event will be held jointly with the Labyrinth […]
WANT TO KNOW MORE ABOUT OUR PROJECT?